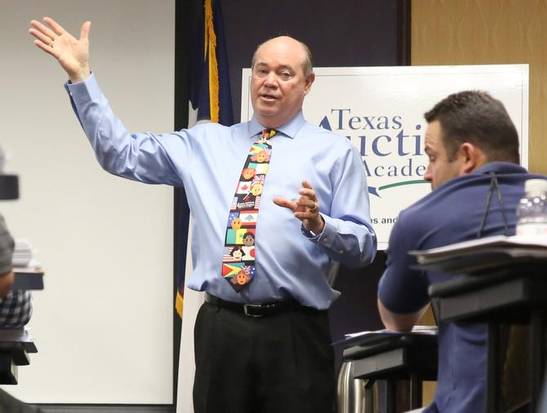 Auctioneer Mike Jones called best in the bidness
Auctioneer Mike Jones has sold it all, from $18 million in used FEMA trailers to most of downtown Tioga.
The 55-year-old from Carrollton leads more than 4,000 employees across 700 offices in 45 states at the helm of United Country Auction Services, the largest integrated auction and real estate company in the nation. He's at the top of the game but says he doesn't measure his success with money or awards. Instead he's focused on giving back, whether he's organizing auctions benefiting Scottish Rite Hospital for Children in Dallas or teaching others his craft.